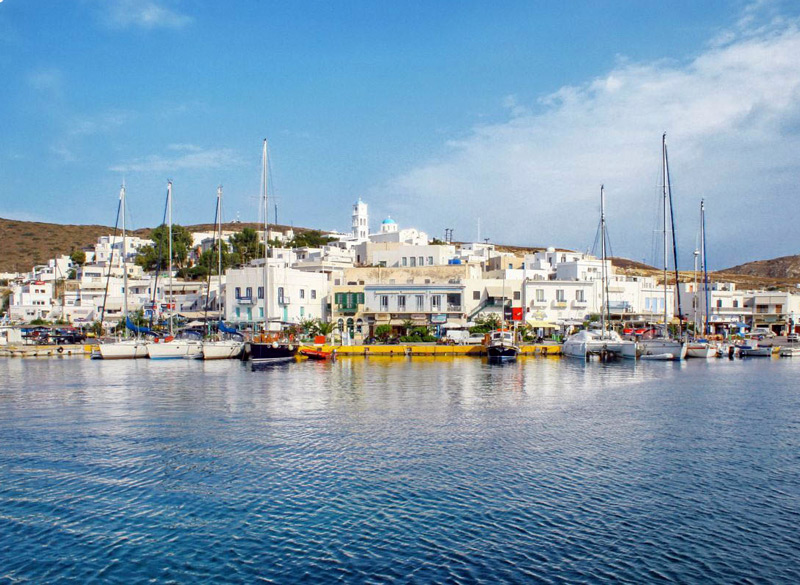 Adamas
It is the main port of Milos There is a great number of hotels in Milos, rooms to let in milos, cafes, restaurants,shops and vivid nightlife. At least 3 beaches are within walking distance (Lagada, Papikinou and Frangomnimata). The port is the starting point for excursions in small boats and sail boats.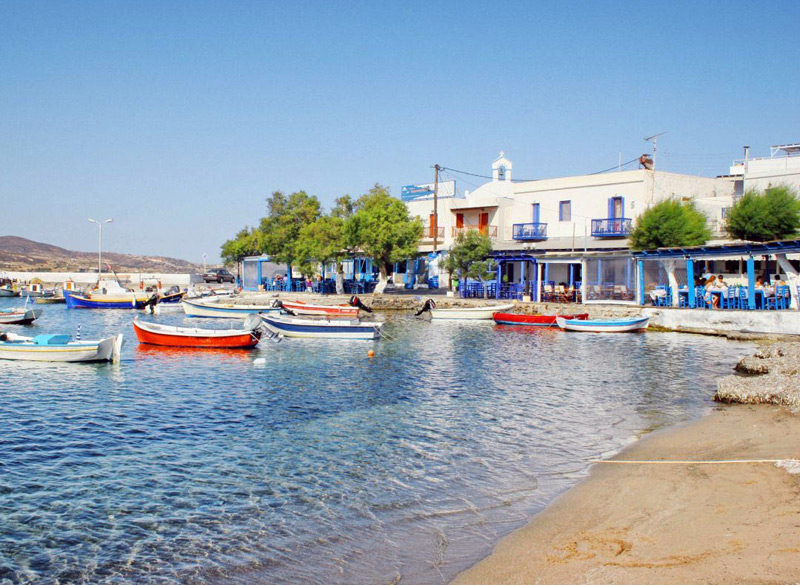 Pollonia
It is a picturesque little village on the north-eastern tip of the island, situated round a beautiful bay. There are ferryboats and sea taxis that visit the neighboring island of Kimolos as well as small boats that do excursions to the nearby beaches and Poliaegos. A big number of hotels in Milos and rooms in Milos are located in this village.
The mostly visited beaches...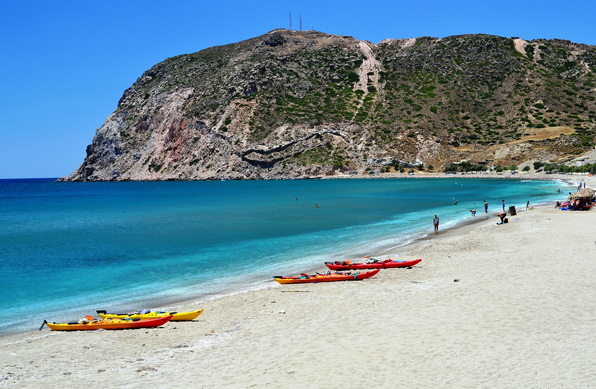 Saint Kyriaki
The crystal-clear waters and the multi-colored pebbles coupled with thick sand make this beach truly one of a kind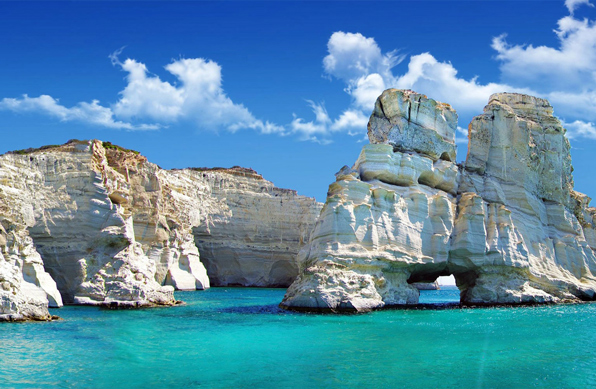 Kleftiko
It is accessible only in a small boat and is characterized by crystal turquoise waters, unique rock formations and caves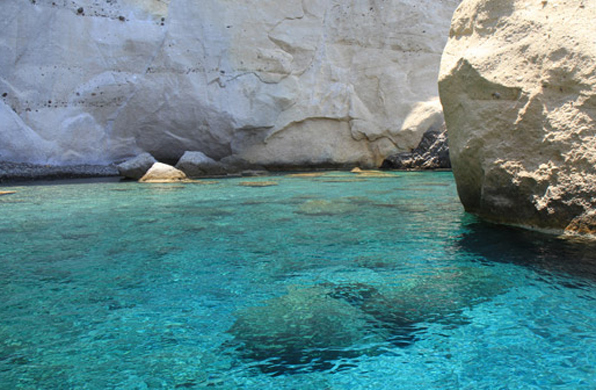 Sykia
A cave of exceptional beauty accessed only from the sea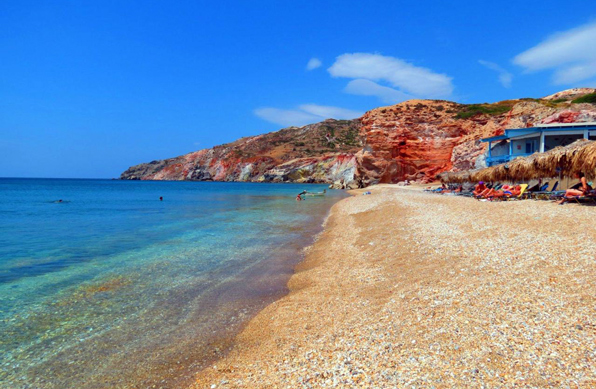 Paliochori
It is a small settlement with multi-colored pebbles, thick sand, crystal-clear deep waters and rocks in amazing colors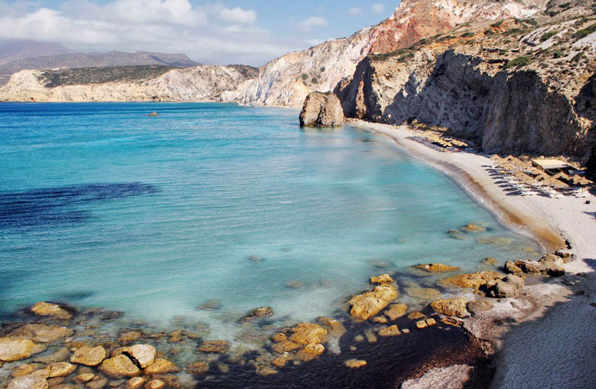 Fyriplaka
A beach with fine white sand and crystal clear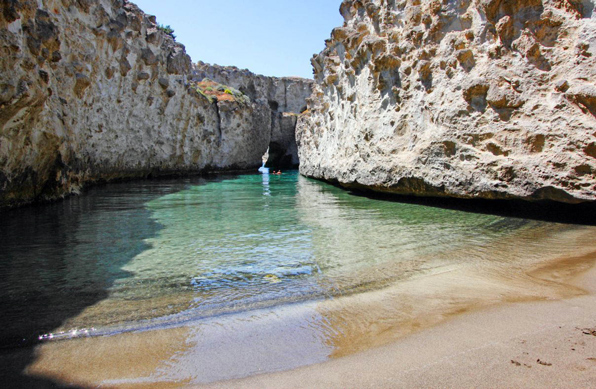 Papafrangas
A deep sea cave with turquoise waters that lead to the open sea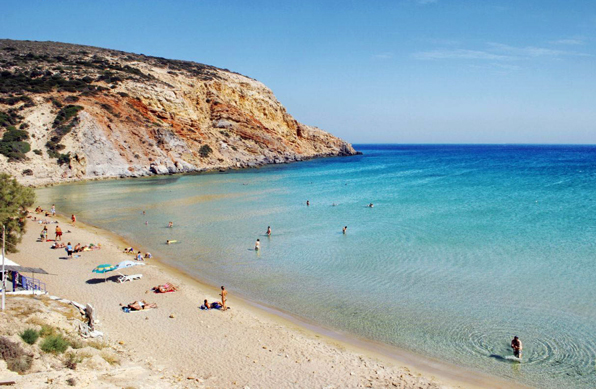 Provatas
Ideal for small children, it has shallow waters and very fine sand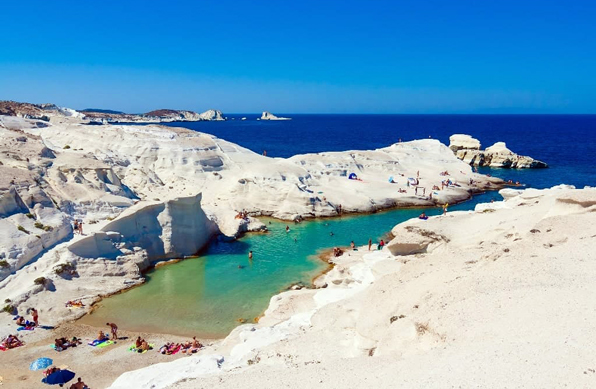 Sarakiniko
The most famous beach on the island thanks to its unique lunar landscape and bright white rocks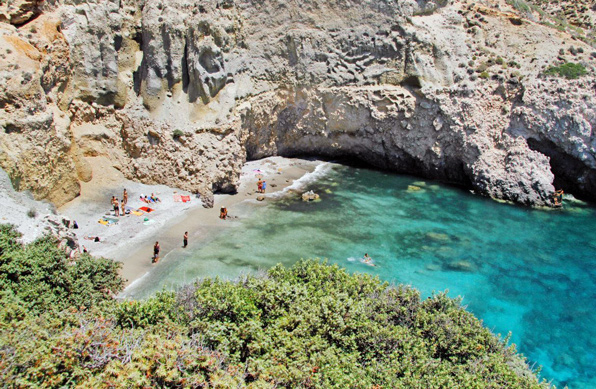 Tsingrado
A beach with fine white sand and crystal clear